Welcome to FIP's Website!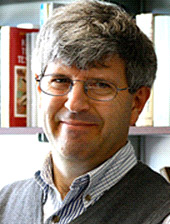 July 1, 2014
My name is Robert Hurteau, and as of today have assumed the office of President of the Federación de Institutos Pastorales (FIP). Since 2005 I have been the Director of the Center for Religion and Spirituality at Loyola Marymount University in Los Angeles, California. During these years I have been working on Hispanic or Latino/a pastoral ministry formation programs, years in which I have learned much about the life of faith of the Hispanic Catholic community.
Welcome to FIP's website. I hope that through these pages you can learn about the activities and people that help FIP to serve as a for those working in Hispanic or Latino/a pastoral formation institutes in the United States.
I want to speak directly to those who are responsible for pastoral formation programs. From experience, I understand that many times program managers feel overwhelmed. From Catholic people we experience a strong demand for formation programs, yet at the same time there is often a shortage of resources for making the programs happen. We are often quite busy; sometime we just feel squeezed.
When I feel this way, I remember the words I heard from Fr. Mario Vizcaíno the first time I was at a FIP meeting: "We cannot lose heart, because God's people expect a lot from us." Father Mario is one of the founders of FIP and Director Emeritus of the Southeast Pastoral Institute (Miami).
Whether resources are scarce resources or not, formation for Hispanic ministry is increasingly urgent. The summary report Hispanic Ministry in Catholic Parishes, recently released by Boston College, poses a strong challenge for the Church in the U.S. to prepare pastoral ministers able to exercise leadership among Hispanic Catholics. The report noted that many of today's pastoral leaders will retire in the coming years. From where will come future Hispanic pastoral leaders? The task of forming future pastoral leaders is urgent.
I hope you find the FIP to be an organization at the service of ecclesial ministry and an effective means of collaboration between pastoral formation institutes.
Your brother in Christ,
Robert Hurteau, PhD
President, 2014-2017
Director, Center for Religion and Espritualidad
Loyola Marymount University, Los Angeles